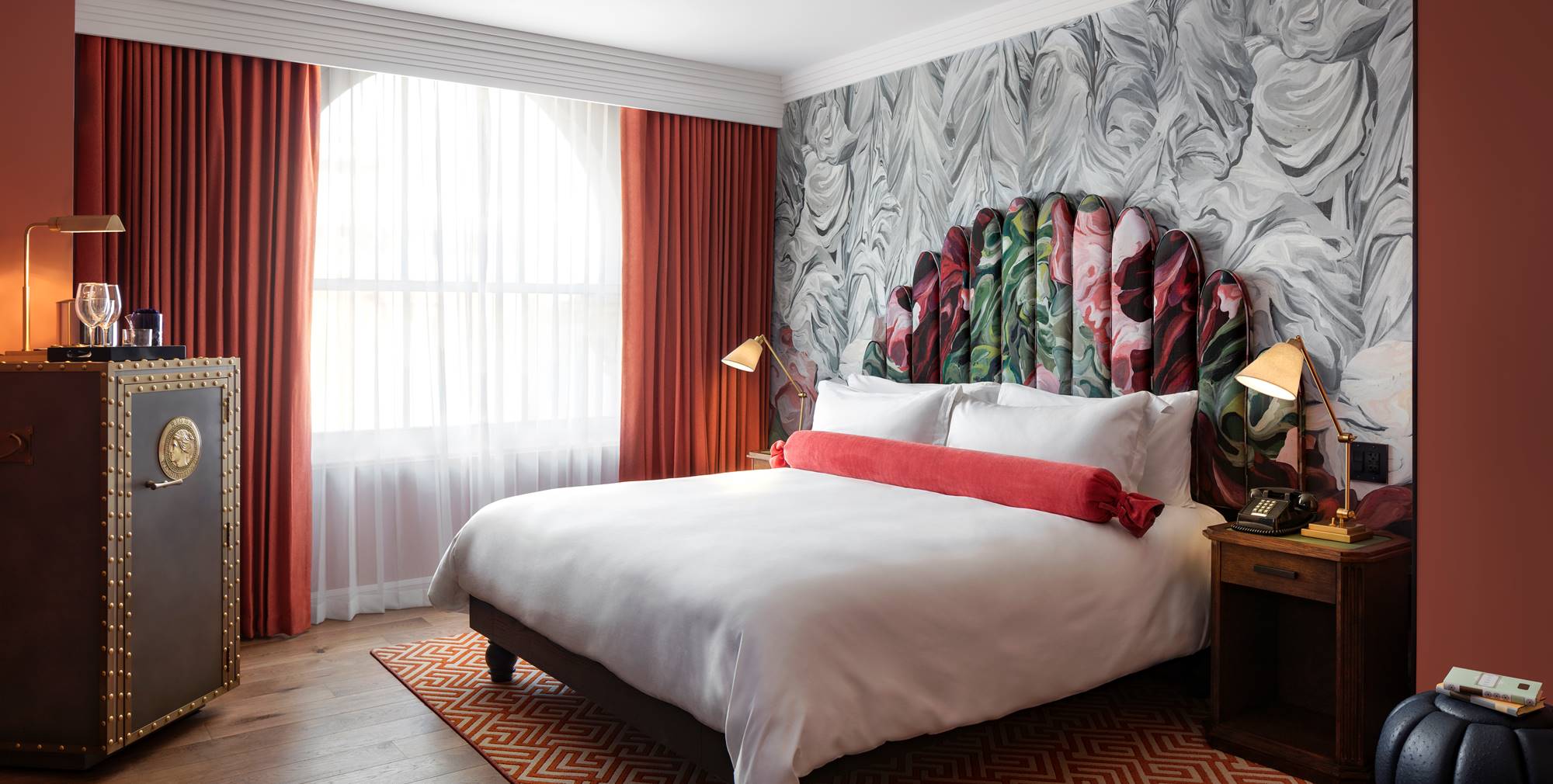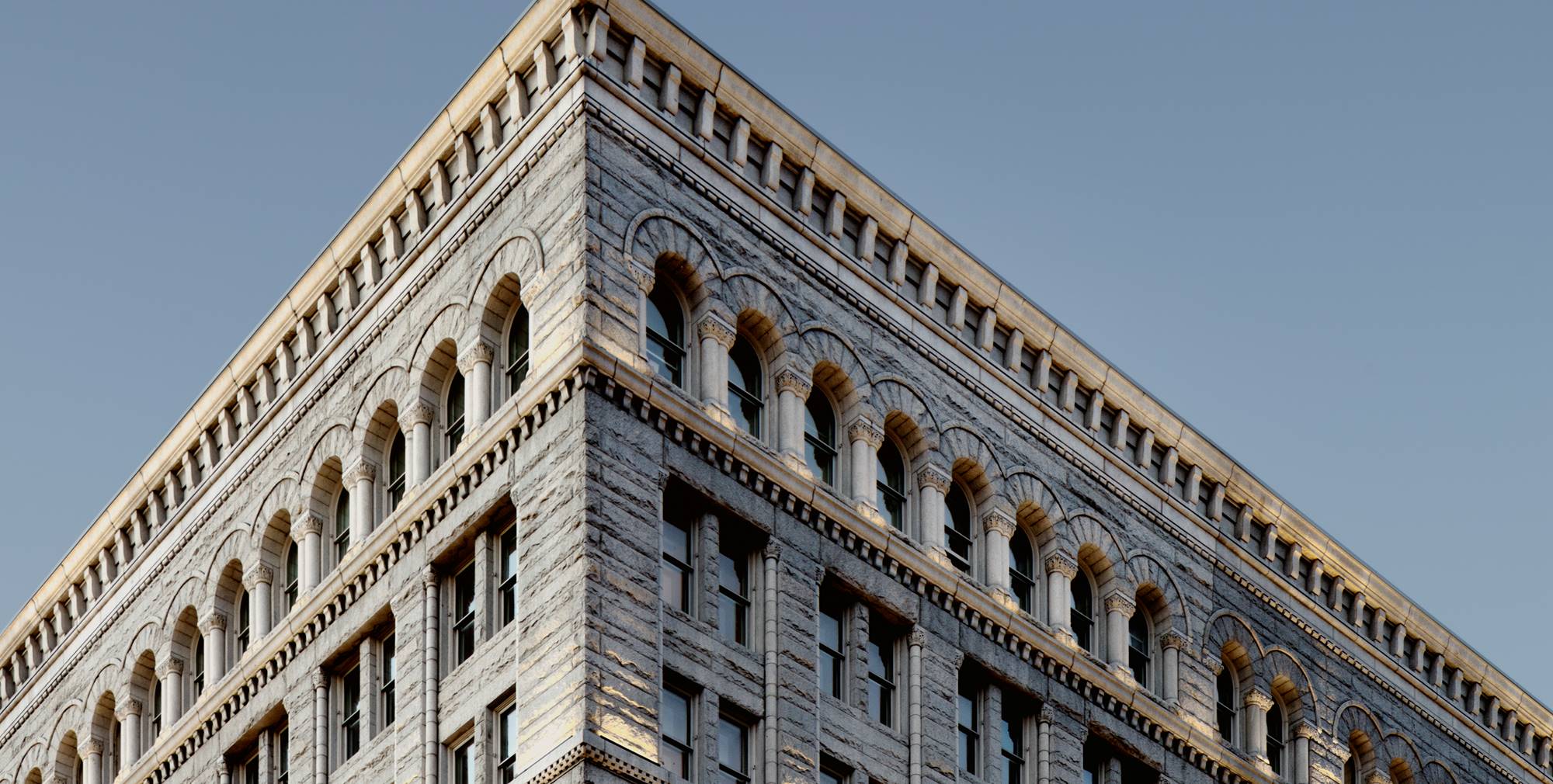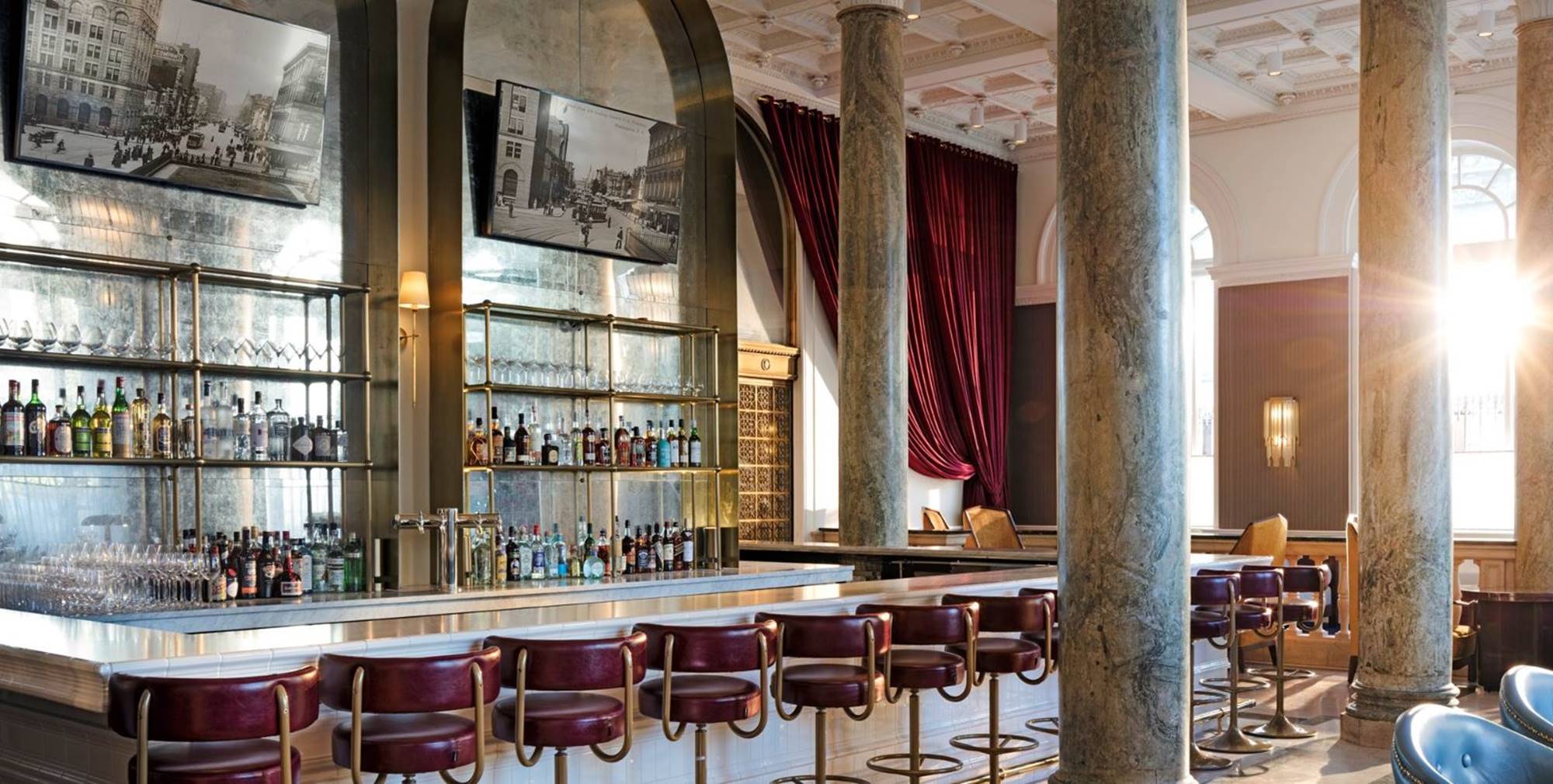 Use for this website and/or mobile application (the "Site"). Your use of the Site is subject to these Terms & Conditions along with any specific terms and conditions set forth on the individual pages within the Site (collectively, the "Terms & Conditions") and all applicable laws and regulations, including those regarding copyright, trademark, and other intellectual property rights. Your submission of information on the Site is subject to Riggs Washington DC Global Privacy Policy for Guests (available at www.riggsdc.com), which is hereby incorporated into these Terms & Conditions.
CANCELLATION POLICY
Cancellations must be made within the cancellation period, signified on the reservation confirmation. If notice of cancellation is not received and confirmed by the required date, the Hotel will charge one night's accommodation. Please note that some rates (e.g. Advance Purchase, special promotion) are non-refundable and in the event of a no show, the full charge of the reservation is taken from your credit card.
With the exception of some rates, noted above, or any special promotion that states a different cancellation policy, our policy is that:
Bookings canceled by 4pm 72 hours prior to arrival, local Hotel time (EST), will avoid a one night (plus tax) cancellation fee (or for each room, if booked more than one), based on your reservations guaranteed rate
Bookings canceled after 4pm 72 hours prior to arrival, local Hotel time (EST), will pay a one night accommodation (plus tax) cancellation fee for cancelled room (or for each room, if booked more than one), based on your bookings guaranteed rate.
GUARANTEED RESERVATIONS POLICY
Credit card details are taken at the time of booking for guarantee purposes. By securing your reservation, online or over the phone, with a credit card, your room is guaranteed until midnight on the day of arrival, after which the room is released and may be resold. Any changes to the original booking will be treated as a cancellation and rebooking and will be subject to the cancellation provisions. All reservations made on www.riggsdc.com must be guaranteed with a major credit card (Visa, MasterCard, American Express, Discover). In the case of a no show, your credit card will be charged for one night's accommodation (plus tax).
The AAA Rate at Riggs Washington DC is available to AAA and CAA members only. A valid membership card is required upon check-in or the Best Available Rate will apply. The Government Rate at Riggs Washington DC is available to Federal Government and State Employees only. Valid Government ID is required upon check-in or the Best Available Rate will apply. These rates are subject to availability and are subject to prevailing sales tax.
EARLY DEPARTURE POLICY
Early departures, prior to your departure date stated on confirmation, will be charged an early-departure fee of the one night's accommodation (plus tax) for each cancelled room (plus the current night's stay if departure notification is made after 4:00 pm and your new departure date is the following day).
ADVANCED PURCHASE RATE POLICY
When booking an Advance Purchase Rate your credit card will be charged for the entire stay 24 hours after the time of booking, local Hotel time (EST), and the charge is completely non-refundable. A cancellation or change will result in forfeiture of the amount charged.
GROUP BOOKING POLICY
When booking 10 rooms or more different payment and cancellation policies will apply. For more details contact the Hotel directly.
CHECK-IN / CHECK-OUT POLICY
You must be at least 21 years of age, and have a valid form of identification, namely a passport, government issued I.D., or government issued driver's license, to check in. Persons under 21 need to be accompanied by an adult in order to stay at Hotel.
A valid credit card is required at check in. Pre-authorization of a major credit card is required upon check-in. If you cannot provide a credit card, pre-payment for the full value of your stay will be required, payable by either Debit Card or Cash.
An additional pre-authorization / pre-payment amount will be required if you wish to charge incidentals to your room during your stay. A refundable $100 per night will be deducted from your credit card or debit card to guarantee any incidental charges during the stay. If paying cash, the entire stay must be paid for at the time of check in. Cash paying guests are also subject to a refundable deposit of $100 per night for incidentals. For stays longer than seven nights, the Hotel may charge a lower sum to guarantee incidentals, which will be communicated at time of check in.
We apply a daily $40 hotel fee on room-bookings in addition to hotel taxes and fees. The fee includes in-room mineral water and Nespresso, Wi-Fi, fully equipped gym with Peloton and Riggs branded tote bag.
Check in is 4:00 pm (EST)
Check out is at 12:00 pm noon (EST)
CHILD POLICY
Children stay free up to 15 years of age. If over 15 years old, must be registered guest. An additional charge of $20 per night will apply.
LINKS TO THIRD PARTY WEBSITE POLICY
Any use of the maps functionality on this site shall be governed by the End User Terms of Use for the applicable maps application. Riggs Washington DC shall have no liability for your use of such third-party maps application for any results, including driving directions, generated by such third-party maps application.
If you choose to leave our Sites via links to other third-party websites, including those of advertisers, our Terms and Conditions and our Privacy Statement will no longer apply. We are not responsible for the terms and conditions or terms of use or privacy policies of those third-party websites, cookies, pixel tags and other similar technologies that they use. In addition, because we have no control over such third-party sites and resources, you acknowledge and agree that Riggs Washington DC is not responsible for the availability of such third-party sites or resources, and that Riggs Washington DC does not endorse or is responsible or liable for any content, advertising, products, or other materials on or available from such third-party sites or resources.
WI-FI / INTERNET FEES
Included with the hotel fee in guest rooms and all public areas. Fees are applicable in Meeting Space; please speak with Sales or Events Manager for additional details and pricing.
PARKING POLICY
There is a limited valet parking facility at Riggs Washington DC. A Flat rate of $30 for up to 6 hours parking, $64 for overnight parking and $74 for oversized vehicles, subject to availability on the day. Valet parking must be booked at valet stand. Vehicles may be taken in and out at any time of the day or night. Please allow time for your vehicle to be retrieved.
BAR POLICY
Riggs Washington DC has two bars, Bar at Café Riggs and Silver Lyan. Guests at either bar must be 21 and over to drink alcoholic beverages. Riggs Washington DC reserves the right to ask for a valid I.D. to verify age. A minimum dress-code for each bar is listed on the website page of each bar area.
NON-SMOKING
Riggs Washington DC is committed to providing its guests and associates with a smoke-free environment, including the smoking of e-cigarettes and vaping. A $250 smoking fee will be charged for smoking in guest rooms and $500 smoking fee will be charged for smoking in suites.
PARTY / NOISE POLICY
We enforce the maximum occupancy limits for all room types. If the occupancy limit is exceeded, there will be a $50 fee per person and guests who are not registered may be asked to leave. No parties are allowed in the guestrooms and/or suites at any time. Anything above the occupancy limit per guestroom or suite is defined as a party. While we attempt to give at least one warning, we reserve the right to take other measures in order to ensure the comfort and enjoyment of other guests. Minors must be accompanied by their guardians at all times. All money, deposits, and rents will be forfeited in the event of an eviction. As a registered guest, you assume complete responsibility for any and all damages caused by your group.
PET POLICY
Only dogs are allowed under the pet policy, provided that we do not consider it dangerous, the animal is tame or not excessively noisy, you sign a Pet Waiver on check-in, and you may not leave your pet unattended (or with our staff) or bring it into our bars and restaurants. A non-refundable $150 deep cleaning fee will be applied to your stay (up to seven days) along with a $25 daily pet fee. For extended stays please contact the hotel directly to determine the rate. Dogs of all sizes are welcome. Service animals allowed.
PACKAGE HANDLING POLICY
Package handling is complimentary for all guests. The Hotel will store packages for a maximum of seven days prior to arrival. There is a $5 per package delivery fee. For Events and Catering, please speak directly with the Sales Department.
GIFT CERTIFICATES POLICY
Gift certificates are available for purchase at Riggs Washington DC. They will be subject to the terms and conditions applicable at the time of purchase and to any additional terms and conditions made clear in advance of purchase.
PROMOTIONS AND OFFERS POLICY
All promotional offers are subject to specific terms, conditions and restrictions listed on the specific promotion or offer details. All promotional offers are subject to availability.
LUGGAGE STORAGE POLICY
Riggs Washington DC offers guests free luggage storage for reasonable quantities of luggage, decided at the discretion of the Hotel. The Hotel will store luggage on the day of arrival or departure for registered Hotel guests only. The Hotel will take reasonable care of luggage stored during guests stay – to the fullest extent permitted by law – have no responsibility and accept no liability for items stolen, lost, or damaged while in our care. Therefore, please do not leave valuable or fragile items in Luggage Storage at Hotel. We reserve the right to refuse certain items of luggage.
WEBSITES
Riggs Washington DC provides information, collects data, and engages in e-commerce activities on the following domains:
www.riggsdc.com
The information on the websites referred to above has been put together with care. However, the software, products and services on these websites are subject to change and could include inaccuracies. Therefore, the websites are provided as-is and no rights can be derived from the information on our webpages.
All information on our websites, including text and graphical elements, is owned by us and is our intellectual property. You may not reproduce or distribute anything of ours, including the content of any of our websites, without our prior permission.
We reserve the right to change or discontinue any information on any website at any time without notice. Riggs Washington DC is not liable for any consequences of discontinuance or alteration of any website services.
This website may contain links to third-party websites. Riggs Washington DC will not be liable for any of these linked websites, their information or services. Please check the privacy policies of such websites, and ensure you are comfortable with them before progressing.
LIMITATION OF LIABILITY
We do not seek to limit or exclude any liability that may not be limited or excluded by law, such as liability for death or personal injury that is caused by our negligence, or liability for fraud or fraudulent misrepresentation.
In all other respects, we are not liable for the following:
losses that were not caused by a breach on our part;
losses to the extent that they were caused by other people;
losses that you and we did not reasonably foresee as being possible;
business losses, such as loss of profits;
loss of your luggage, provided we took reasonable care.
Except where we are not permitted by law to limit our liability, our maximum liability to you will be 150% of the sums that you were liable to pay to us in respect of the stay in which your loss occurred.
You and we agree that this clause is a reasonable balancing of risk and losses.