An Intimate Setting
With a selection of private dining spaces for parties of varying sizes, Riggs Washington DC provides options for private dinners, gatherings, and celebratory events.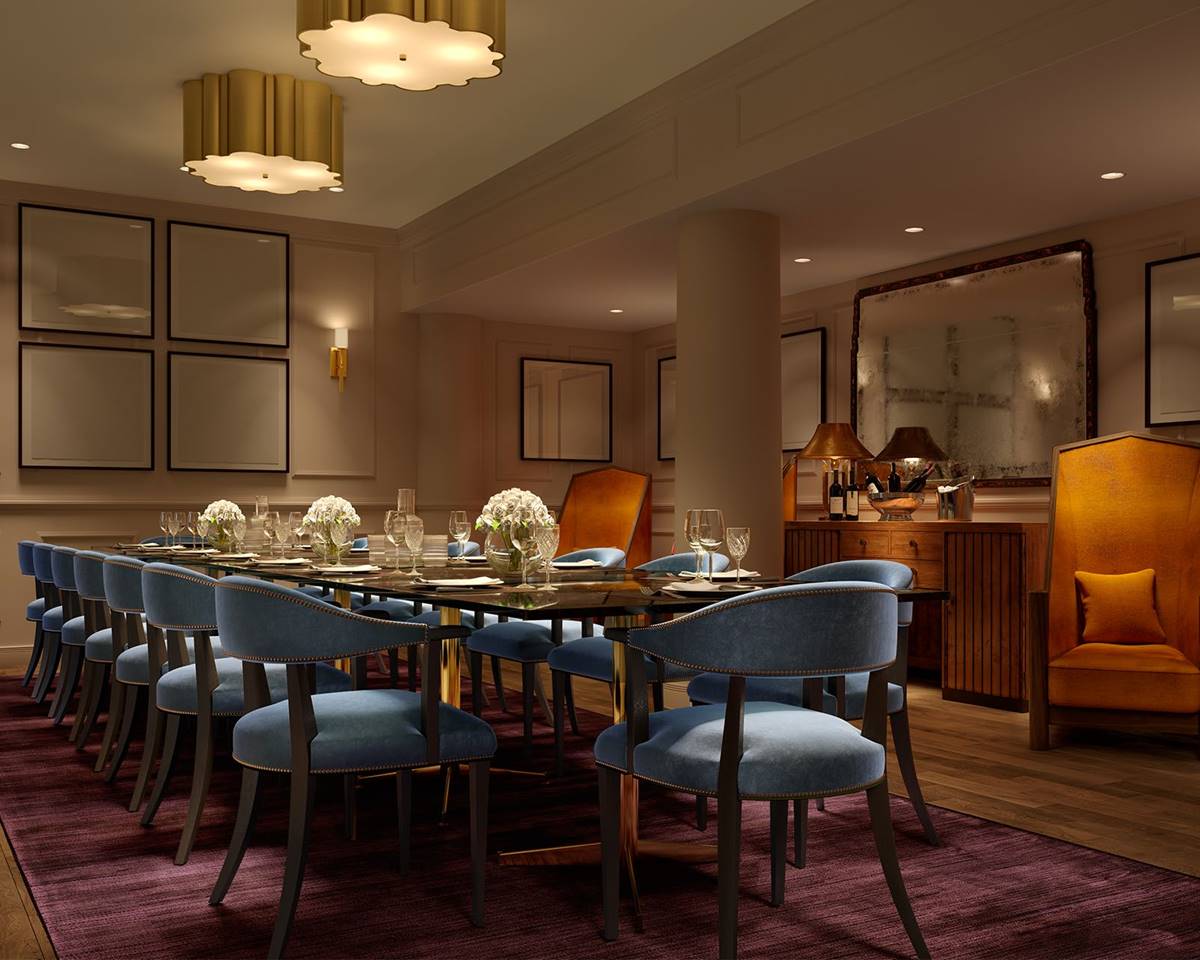 Private Dining Room
Our Private Dining Room is perfect for gatherings of 18 to 24 guests. With a large kings table anchoring the space, the Private Dining room has the ability to host seated brunches, dinners, and meetings.
Semi-Private Dining Room
A grand space with velvet curtains for added privacy, our Semi-Private Dining Room is an elevated option for dinner parties and small receptions. The dramatic details bring the ambience of Café Riggs to a space that is intimate enough for your next occasion.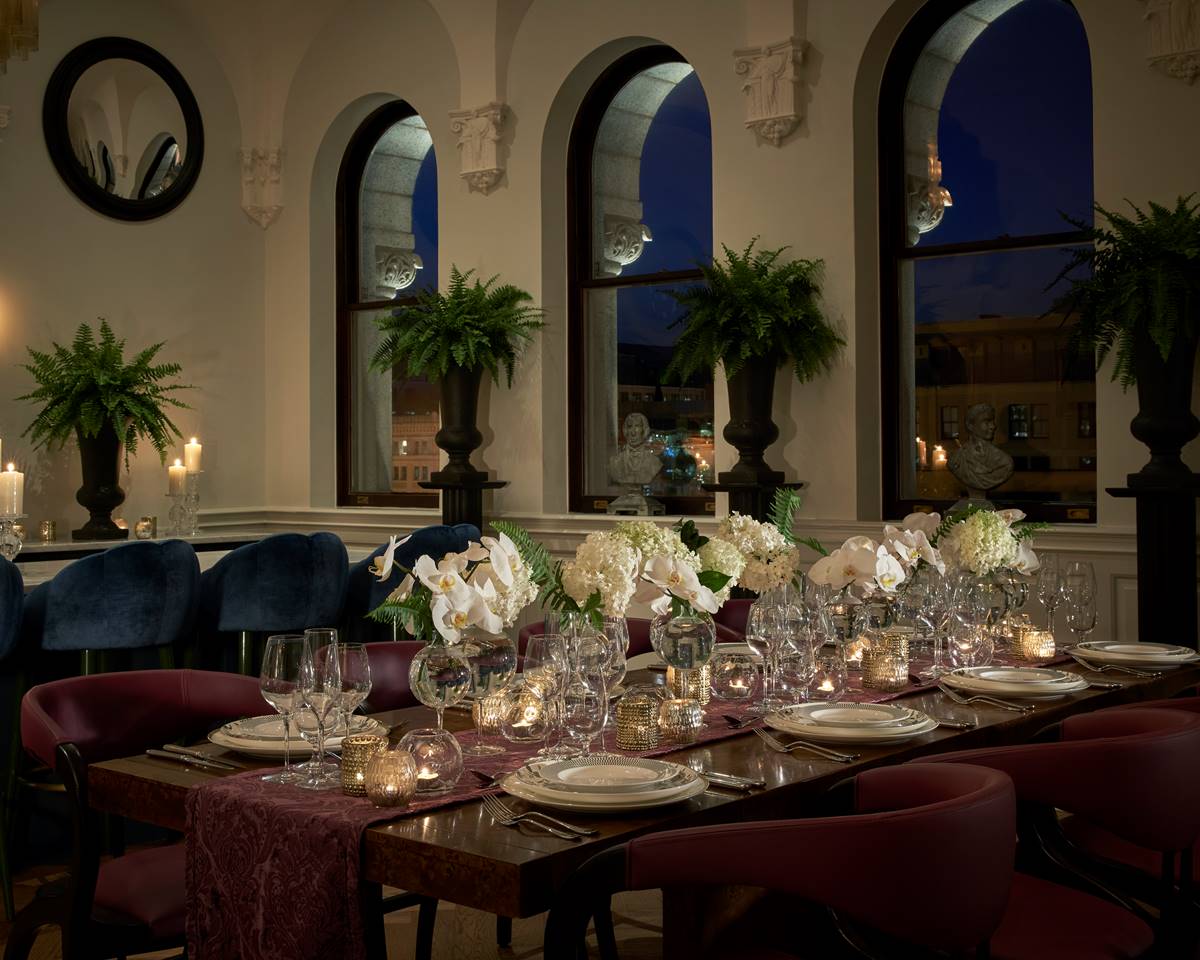 Riggs Suite
Housed in the historic boardroom, the Riggs Suite is an impressive setting for your next private dinner. The space hosts a dining room, living room, and bar with many of the original features, including a beautiful table to host up to 16 guests.
The Cabinet Room
As an international drinks destination, Silver Lyan is designed to be enjoyed with good company. The Cabinet Room sits in what was once the vault of Riggs National Bank providing a unique space for private parties.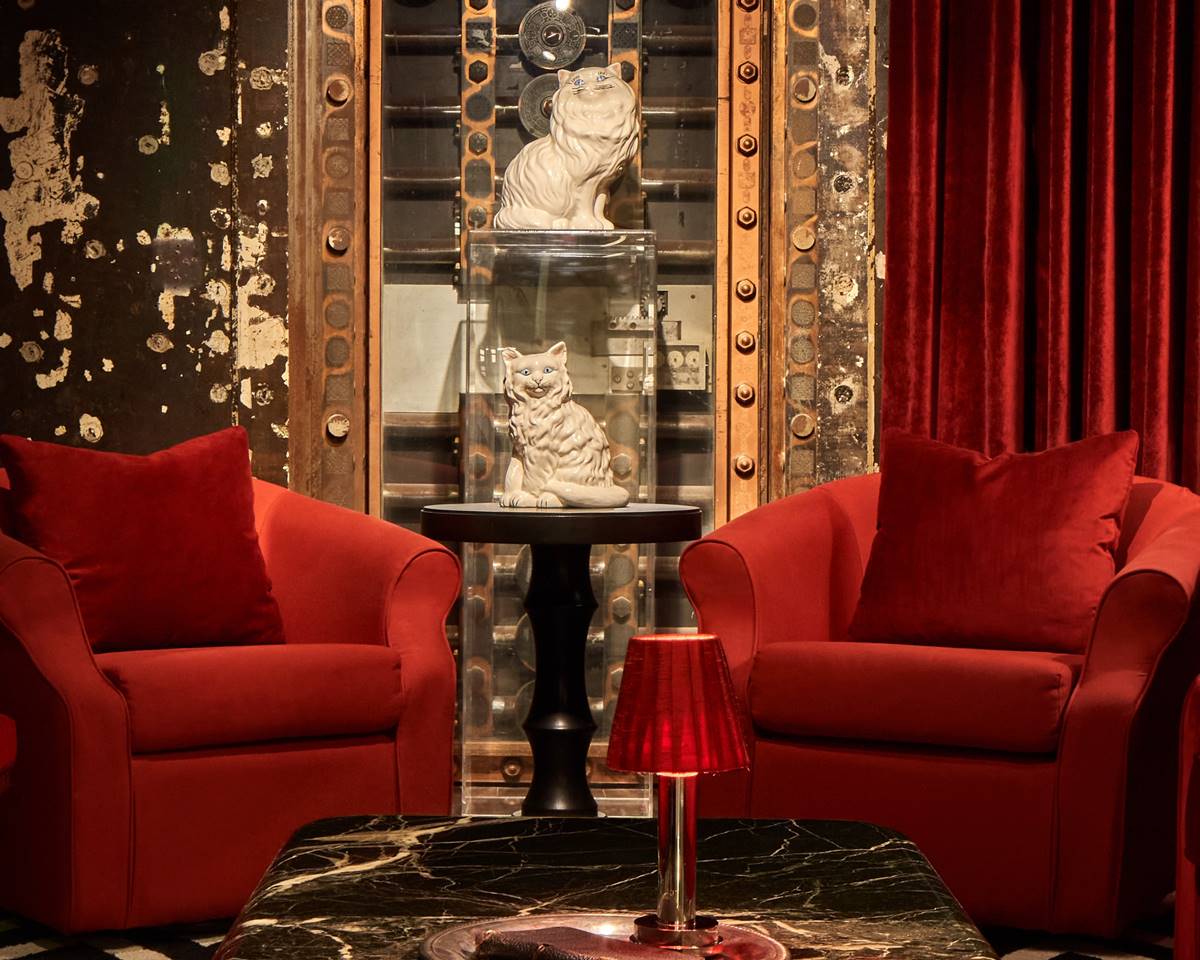 The Dishonesty Bar
A room to call your own, the Dishonesty Bar has everything you need from guilty pleasures to the sublime – all to encourage you to cut off the world for a few hours. Sitting in one of the original bank vaults in a secret location nearby Silver Lyan, the space is filled with over the top surprises to encourage indulgence and letting go, an ideal space to throw your own private party. Throw your own private party for up to 12 guests.