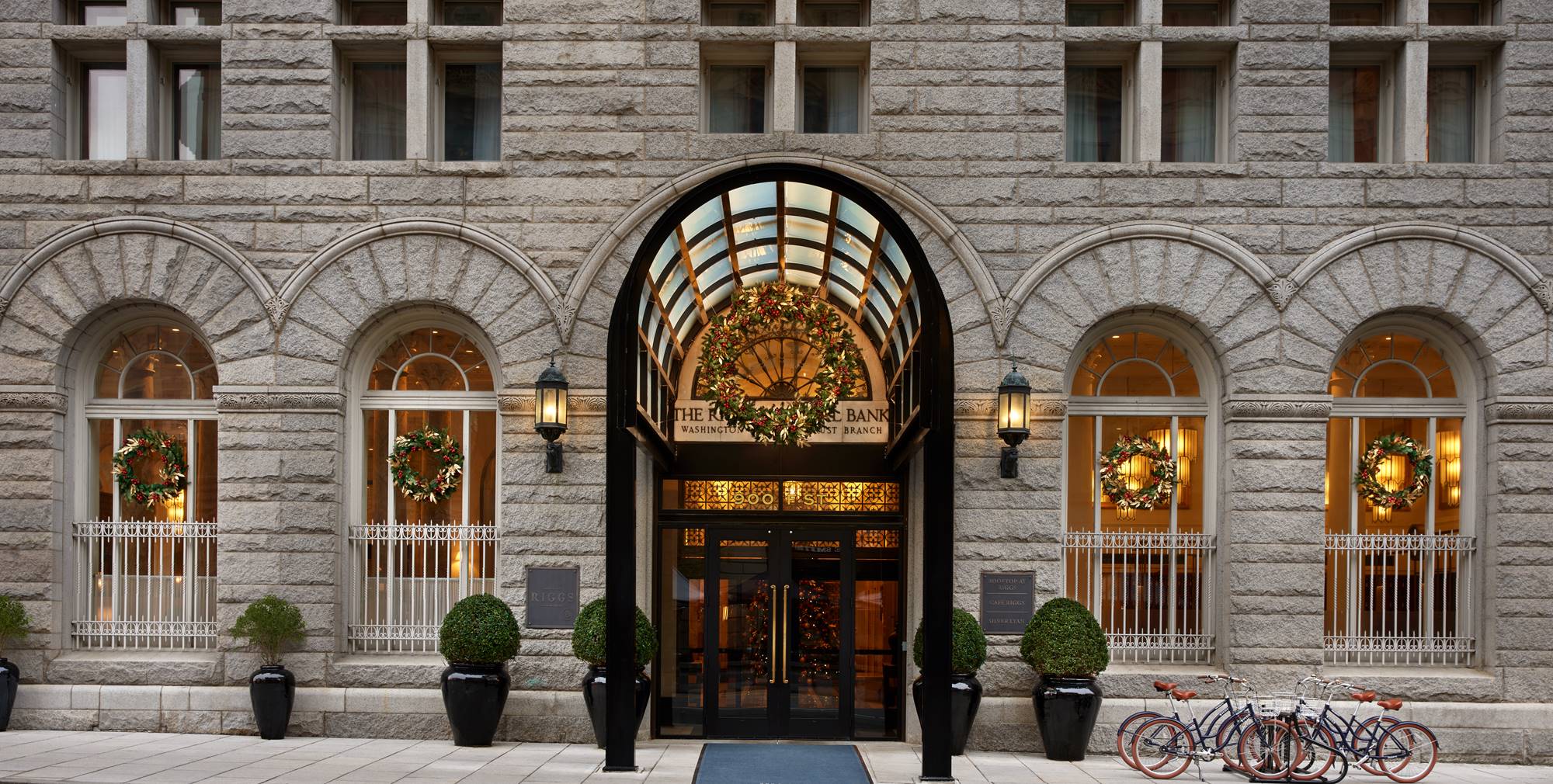 Celebrate the Holiday Season
From stylish soirees to towering holiday trees, the festive season glitters at Riggs Washington DC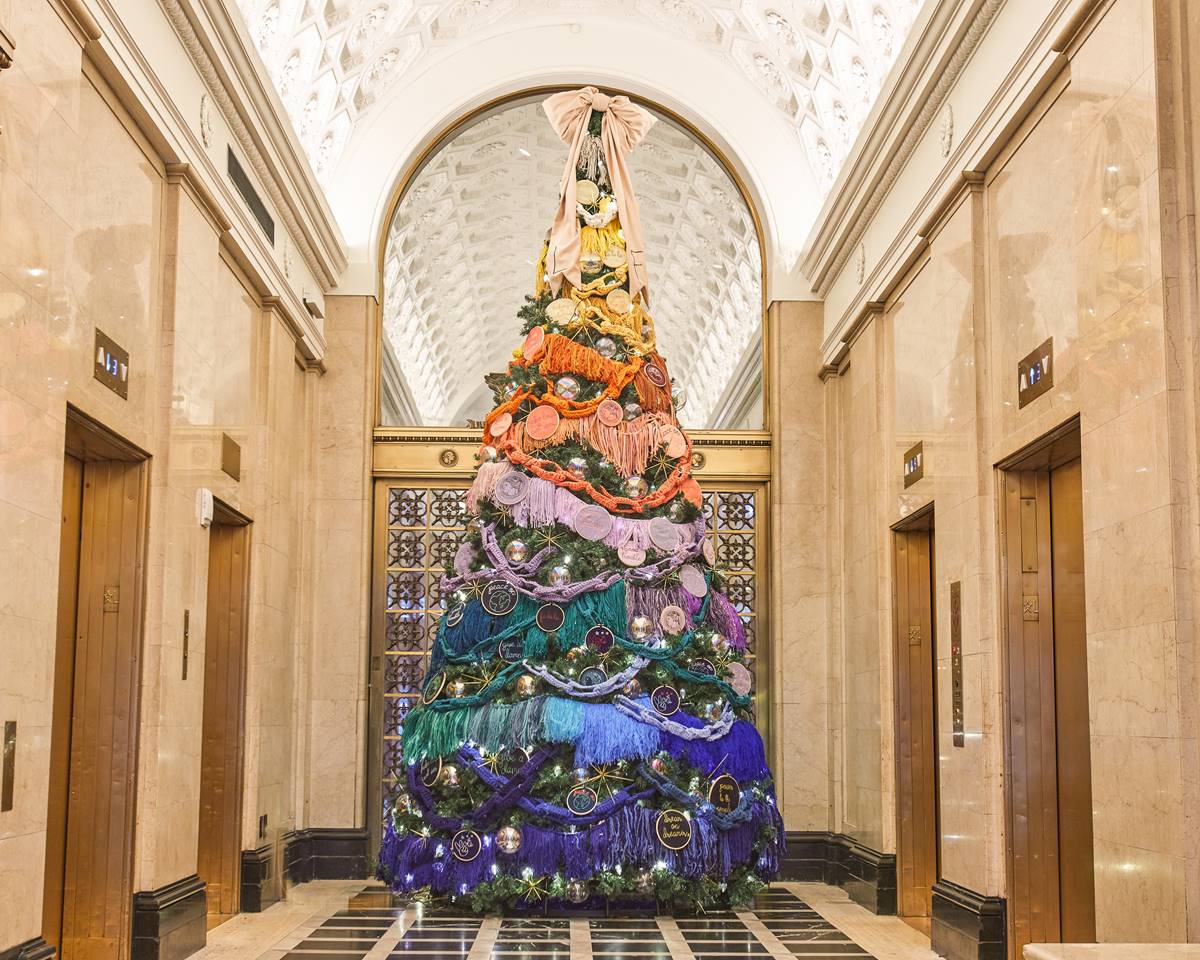 Our Holiday Tree
We are thrilled to announce our 2023 Holiday Tree in collaboration with the luxury brand Lingua Franca.
From the compelling and culturally resonant label comes a holiday tree decked out with elements of embroidery and crocheted luxe garlands, all sustainably sourced and hand stitched. The tree is trimmed further with custom hoop ornaments carrying embroidered salient messages.
The Lingua Franca designer tree is a celebration of hand-stitching and craftsmanship. The design incorporates crocheted creations, garlands in playful colors and a sprinkling of embroidery hoops featuring socially relevant statements from leading female figures throughout history. Guests who look closely will also spot Juno Moneta, the Roman goddess and protectress of funds – a nod to our building's history as the former Riggs National Bank. Topped with a perfectly tied velvet bow, the tree design is highly textured with iridescent crystal balls and glistening lights strung up the tree complemented by a cascading crocheted yarn garland.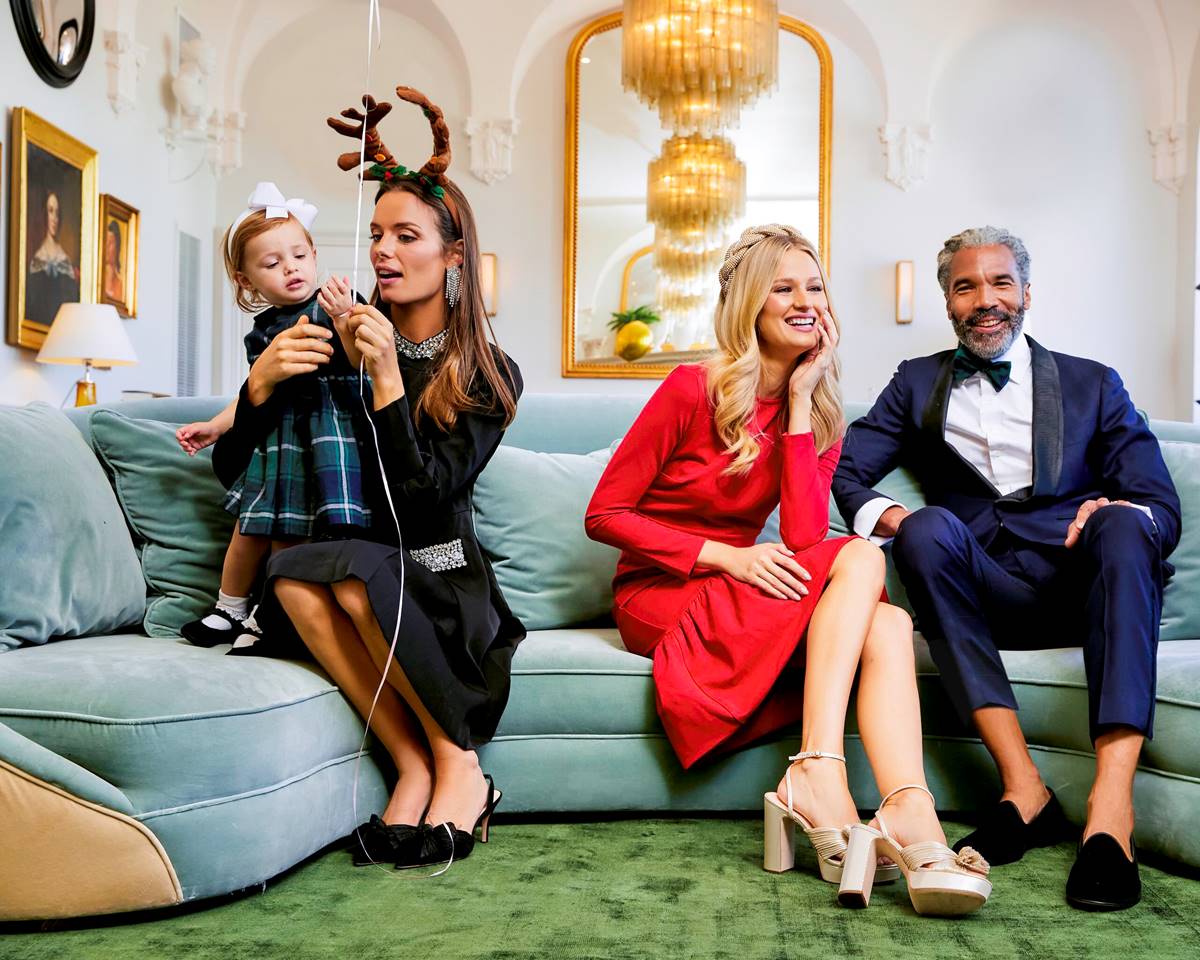 Holiday Dining
On Christmas Eve and Christmas Day, Café Riggs will serve a festive holiday dinner menu with traditional roasts, French Onion Soup, celebratory cocktails, desserts, and more.
December 24th & 25th  |  5:30pm - 10pm
Ease into Christmas morning with a relaxing brunch buffet in Café Riggs. A variety of Festive Stations and Champagne Carts are sure to satisfy your holiday cravings.
December 25th  |  11am - 4pm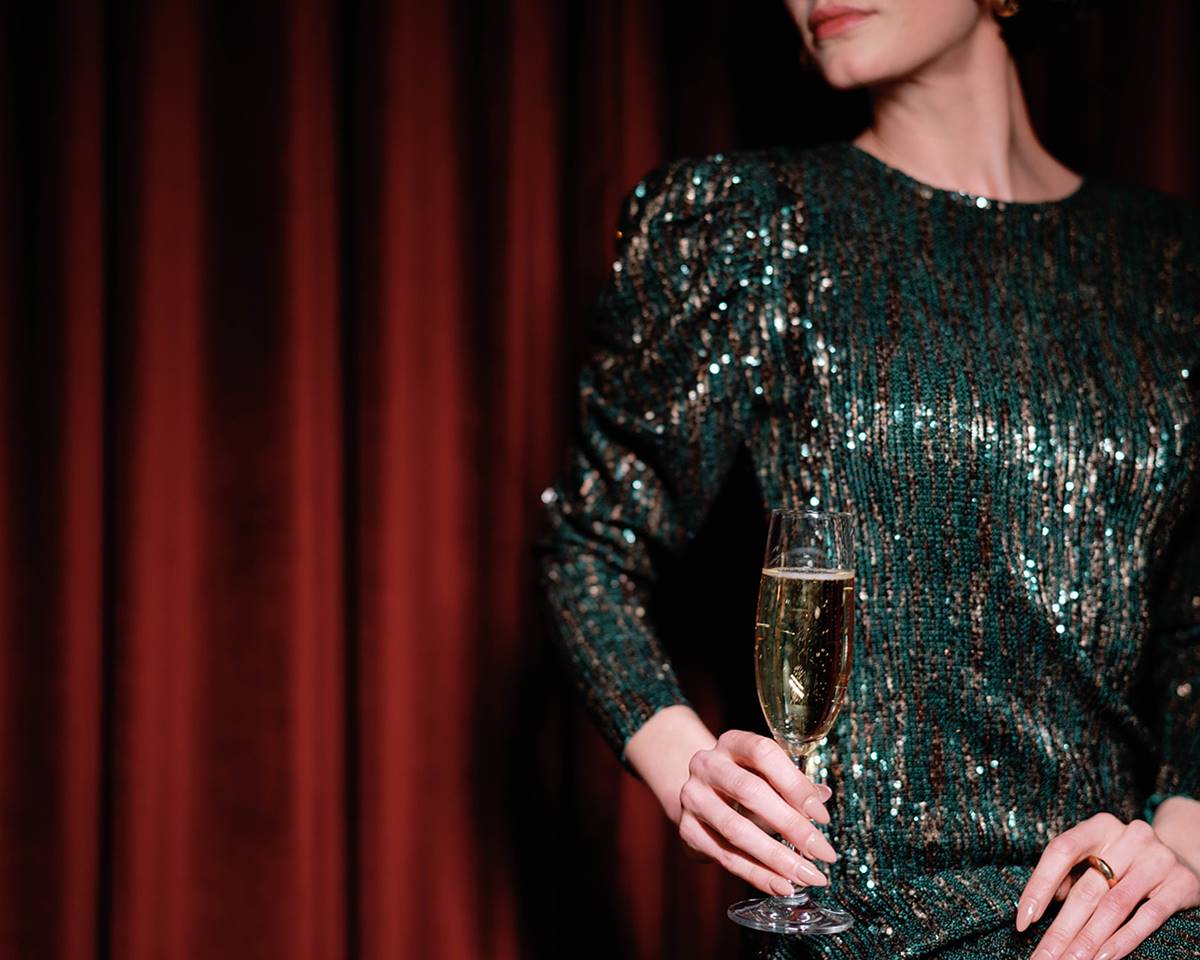 New Year's Eve in Café Riggs
Ring in the New Year in Café Riggs with a night of lively jazz from one of our favorite DC Swing Bands. Don your party attire and indulge in our celebratory menu befitting the final night of the year.
Enjoy dishes including poached dover sole with smoked mussels and baby leek and beef tenderloin with foie torchon, pave potato and port jus. End on a sweet note with our pastry chef's Saint Honore Tart.
Post dinner, the soirée begins as we count down to midnight with copious Martinis, elegant canapés, live jazz and a champagne toast to mark the new year.
Sunday, December 31  |  Dinner from 6pm - 10pm, Party until 1am
Private Dining
Riggs Washington DC has everything you need to celebrate the holidays this season in style. With a selection of private dining spaces for parties of all sizes, Riggs is well placed to host your intimate holiday dinners, glittering gatherings, and festive celebratory events.